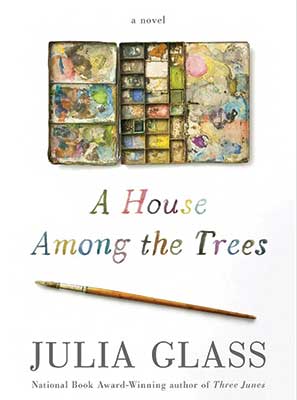 A very different sort of gay writer is central to the engrossing new novel by National Book Award–winner Julia Glass. A House Among the Trees(Pantheon, $27.95. www.facebook.com/AuthorJuliaGlass) revolves around the life and accidental death of Mort Lear, a world-renowned children's book author/illustrator whose passing leaves behind a complicated estate and a past imbued with mysteries. Glass weaves a remarkable number of narrative strands into the book: there's the story of Tommasina, Lear's former-girl Friday who is surprised to find herself named the executor of his will and even more stunned to realize that, while attending to her employer's every need, she's failed to build a life of her own. Then there's Nick, the charismatic but self-doubting Oscar winner set to play Lear in an upcoming biopic. And Meredith, the recently divorced museum curator whose career hinges on attaining Lear's archives for her museum, despite the deceased's last-minute change of directive. There are also flashbacks to Lear's past, including a volatile years-long relationship with a young social climber who is ultimately lost to complications from AIDS. Impressively, Glass makes it simple to follow all of these threads (and more). She also refuses to reduce any character to hero or villain status. This is an immersively humane, curl-up-by-the-fire read.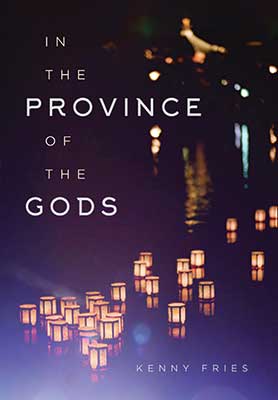 So often on our travels, we learn as much about ourselves as the places we visit. Such is the case for Kenny Fries, whose latest book chronicles two trips to Japan, and a journey to the depths of his soul. In the Province of the Gods (University of Wisconsin Press, $26.95. www.kennyfries.com) is a deeply resonant memoir that inspires gratitude in both writer and reader. Fries, disabled from birth, requires complex custom orthopedic footwear, and, on his first trip, he explores Japanese attitudes toward disability; from certain Buddhist points of view, conditions like his own are the result of having done something wrong in a previous life. But Fries discovers a more empathetic culture than he'd expected, keenly attuned to the natural world and its inherent fragility. These societal empathies become all the more meaningful when Fries returns for a second stay after having been diagnosed with HIV and finds that integrating aspects of a Japanese worldview allows him to discover new perspectives on his own life.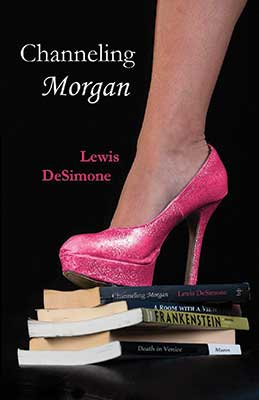 Channeling Morgan, a comic novel by Lewis DeSimone (Beautiful Dreamer Press, $13.95. www.lewisdesimone.com) is the literary equivalent of a crisp martini clinked against a fizzy flute of Champagne. It's a little Noël Coward, a little RuPaul. There's a bustling, farcical plot involving a ghost writer, a movie star, a drag queen, and a cult, but what will really keep readers riveted is DeSimone's anthropological attention to detail. His elegantly articulated observations of gay social mores are spot on—"If butchness in the American heterosexual is simply the absence of affectation, in the gay world it is its epitome"—and his precise ear for language yields some beautifully metered zingers—"The brooding boy revealed a Southern drawl, which he tried to harness with shortened vowels. The result was a garbled response that might have been 'I'm Scott from Birmingham' or 'I shat on a broom.'" Cheers, bitches!
Find out more books to gift or snag for yourself over on Passport magazine online…