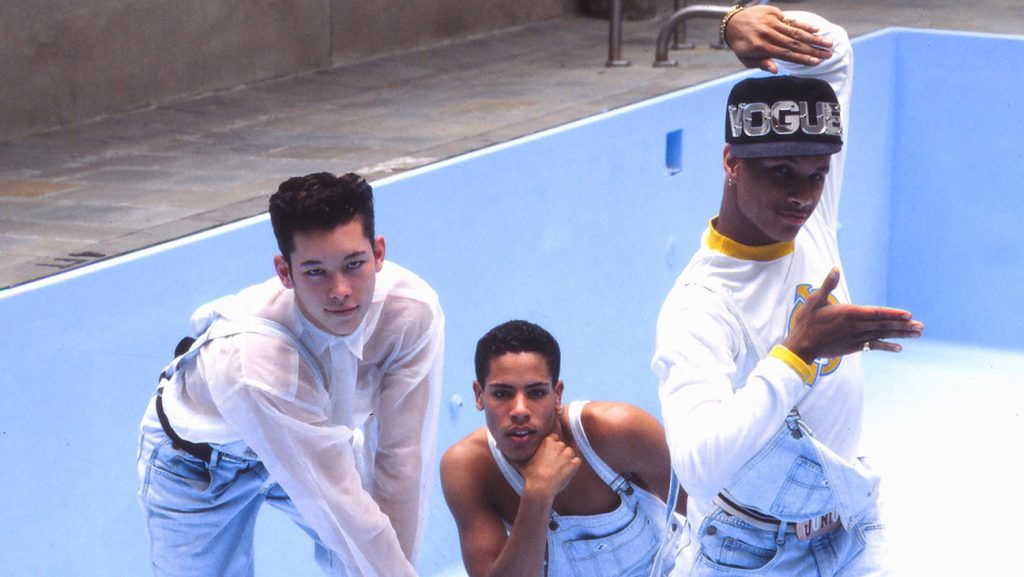 By Dan Allen
Yesterday we told you about the unmissable feature films screening at this year's Outfest, one of the oldest and largest LGBT film festivals in the world, which kicked off with its Opening Gala last night in Los Angeles and will run through July 17 with a massive lineup of more than 160 films. Today we take a look at the 8 must-see documentaries from Outfest 2016:
Strike A Pose
25 years after Madonna's iconic 1990 Blond Ambition World Tour, this Dutch-produced doc catches up with her multiracial and mostly gay vogueing backup dancers, who also costarred in her Truth or Dare documentary and became instant celebrities themselves, but who mostly found fame to be fleeting.
Kiki
The vogueing continues in this Swedish profile of New York City's "Kiki" drag ball sub-culture, and Outfest's special screening of the film at Hollywood's open-air John Anson Ford Theatre will kick off with a vogue battle by the film's own stars.
Jewel's Catch One
Even more dance documentary delight comes to Outfest with this star-studded profile of LA's iconic Jewel's Catch One, the black LGBT nightclub that opened in 1973 and enjoyed huge success for decades (including a '90s resurgence when the likes of Madonna would drop by) until it was finally forced to close last year.
Political Animals
This lively and fascinating doc reveals how groundbreaking California State Reps Sheila Kuehl, Christine Kehoe, Jackie Goldberg, and Carole Migden — all openly lesbian — fought hard for early LGBT lawmaking victories that helped pave the way for today's freedoms in the state and nationwide.
Major!
An intimate look at the enthralling life of black trans activist Miss Major Griffin Gracy, who's fought fiercely for decades for the right of trans people of color, especially those stuck in the brutally transphobic prison system.
Forbidden: Undocumented and Queer in Rural America
Young activist Moises Serrano uses his own story of being both gay and an undocumented immigrant (having been brought the U.S. when just 18 months old) to reveal the little understood but fairly common plight of children raised almost entirely in America, but who have virtually no basic rights.
Southwest of Salem : The Story of the San Antonio Four

The almost unbelievable true story of four Texas lesbians who, at the height of a media-fueled "Satanic ritual abuse" hysteria in the late '90s, were falsely accused, tried and convicted of child abuse and Satanism.
Last Men Standing
This beautiful and moving doc introduces eight San Francisco men who tested positive for HIV in the mid-'80s, and despite the horrors of watching countless friends die and near-death experiences of their own, find themselves still surviving some 30 years later.