Legacy fashion brand, Gap, has launched a new limited collection to help celebrate Pride. The collection, titled GAP x PRIDE features colorful and uplifting images and was designed by Gap's own LGBTQ employees. Better yet, to help the LGBTQ community, Gap has committed to donating $50,000 to GLAAD, an LGBTQ nonprofit dedicated to making media more inclusive, safe, and welcoming.
Check out some of the artists and and their designs below:
Artist: Star Casimir, Senior Manager, Product Engineering, Athleta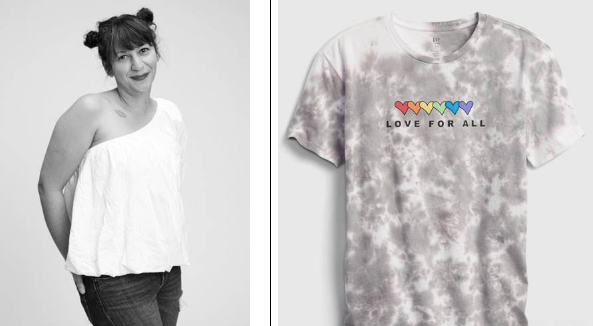 "I am excited to design for Pride because working for Gap Inc, it's the first time I haven't had to hide who I am. I can proudly talk about my wife without fear of judgment. I am proud to work for a brand that celebrates its' LGBTQ employees."
Artist: Abayomi "AC" Carey​, Visual Merchandiser, Gap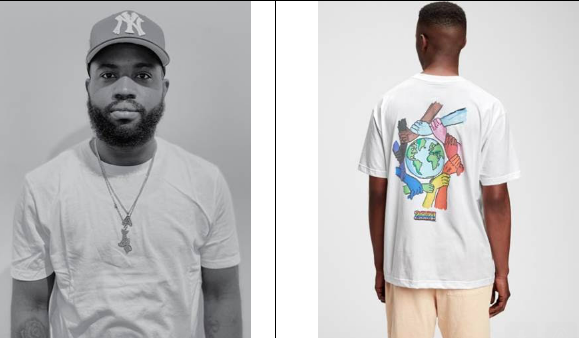 "These images are based on pride and unity throughout the world. Pride is an everyday celebration of love and acceptance. It is a unique way of letting the world know that the LGBTQ community is here, and they belong in this world like everyone else. It is not a one-day miniature rainbow corporate parade. I want people to feel confident and accepted when they put this product on."​
Artist: Rachel Lindsey, Brand Associate, Old Navy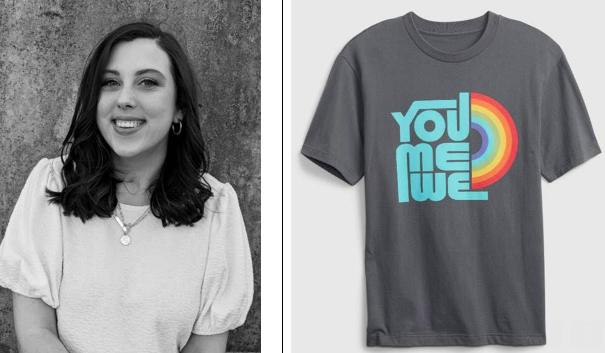 "The encouragement of originality is something I have always loved about Gap Inc. and even more so now as an employee. Pride is a reminder that excitement and color is something to be celebrated and our differences are what make each of us unique! As an ally, I am so thankful to have a diverse group of friends and family who keep me grounded and bring such a sparkle to my life."
The full collection includes shirts, socks, hats, and more, and pieces start at $14.95. Sizes run from adults, to teens, and even kids and baby. For the complete lineup, click here.