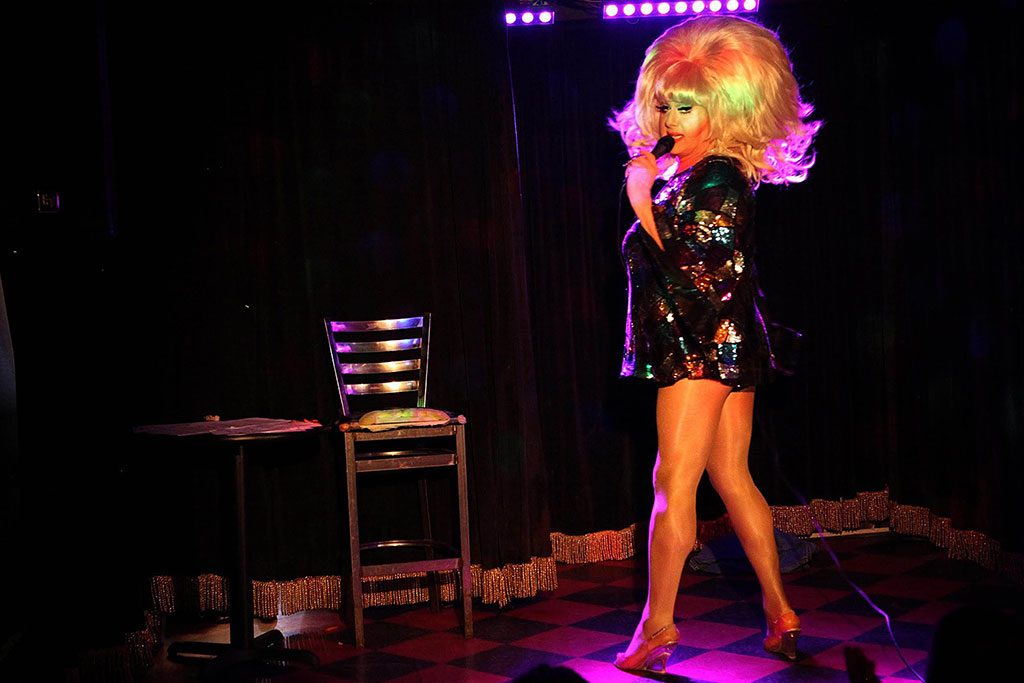 What better way to describe Lady Bunny than with the words of David Rooney of the New York Times, who in 2011 said her 90-minute set made him "weep with laugher, often while groaning with disgust." With glowing endorsements like the aforementioned, along with "sewer-mouthed" and "authentically scary," the show-stopping Lady Bunny keeps on kicking as a fixture of gay nightlife in New York City and beyond. Fresh from the gutter this month is Lady Bunny's raunchy new stand-up show, "Trans-Jester," upstairs at the legendary The Stonewall Inn. Now, it's the battlegrounds for a different sort of riot, waged over trigger words, political correctness, and the rumblings of a new normal in LGBT politics. Be warned that this isn't your mother's safe space, and Lady Bunny takes no prisoners—Caitlyn Jenner, Donald Trump, and Bill Cosby, included. It's what we love her for, isn't it? We sat down with the man, the myth, and the lady of the hour to talk status quos, heavy flows, and one Ms. Caitlyn Jenner.
In an interview last year with Pollo Del Mar, you said, 'There are the jesters and there are the leaders, and I am the fool.' How does that mantra play into your new show, 'Trans-Jester'?
When I was growing up here in New York and activists like Larry Kramer were demanding that the government get these AIDS drugs on the market, because our friends were dropping, I was young and silly and drunk. I felt that my role in this grim landscape was to provide the comic relief, to be the jester. I have become a little bit more serious as I've grown up, as I'm known to constantly rant about politics on Facebook…I like Bernie Sanders so much they call me Lady Bernie! Hopefully not because of any physical resemblance.
Read the rest of Passport's interview with the lovely, legendary, and always lewd Lady Bunny, here.