The Grammy-nominated singer, Rufus Wainwright, has had a big year. His new album Unfollow the Rules has garnered the singer yet another Grammy nomination, and he's appeared on James Corden, Jimmy Kimmel, and Jimmy Fallon.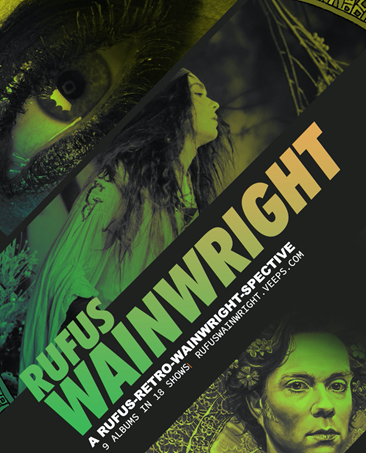 Now, he's launched an online series called Rufus-Retro-Wainwright-Spective! 2021. It is a multi-show event series with Wainwright performing a virtual live-stream tour through all 9 of his studio albums. Each episode even includes a celebrity audience. Among those joining Wainwright for the performances are Zach Galifianakis, James Corden, and more.
When speaking of the events, Wainwright stated, "I was reluctant at first to take a look at my entire catalog and start this retrospective but it has truly been an incredibly gratifying and enlightening experience for me and hopefully also my fans."
He's also excited to interact with his celebrity audience, saying, "Normally when doing a show I have to do all the talking in between songs so it is nice to actually have a chat with someone you like and probably will make you crack up quite a bit."
Here's the listing of the upcoming shows for February and March, and which album he'll be singing. Previous shows can be watched On Demand.
February 5 – Out of the Game (Side 1)
February 12 – Out of the Game (Side 2) + Fireside Chat
February 19 – Take All My Loves: 9 Shakespeare Sonnets + Fireside Chat
February 26 – Rufus at the Movies (Soundtrack Songs)
March 4 – Unfollow the Rules (Side 1)
March 12 – Unfollow the Rules (Side 2) + Fireside Chat
March 19 – Rarities Part 1 + Fireside Chat
March 26 – Rarities Part 2
---
Tickets are $20 pre-order and $25 day of the performance. You can purchase them here. For more info on Rufus Wainwright, visit his website.