A Taste of the Past: Revisiting the Titanic's Food and Drink at Delmonico's
It was snow, not an iceberg, that nearly sunk a special event dedicated to a new book about the Titanic. On Monday, we congregated at NYC's iconic Delmonico's restaurant, birthplace of Eggs Benedict and Baked Alaska, for the launch of food writer Veronica Hinke's "The Last Night On The Titanic: Unsinkable Drinking, Dining & Style."
Alas, an historic mid-April Chicago snowstorm forced the cancellation of Hinke's flight from her Windy City home to New York, but that didn't stop guests in Delmonico's Twain Room from enjoying a literal taste of the food and drink served on the Titanic back in 1912 while hearing from some other very special guests.
For example, Astra Burka, descendant of Titanic passenger Adolphe Saalfeld, who made a short film about him titled My Titanic Uncle, brought along vials of perfume used on the Titanic that we could sniff.
Besides plenty of details about the fateful maiden voyage and post-sinking lifeboat stories, the book is packed with recipes for what Titanic passengers ate and drank, including a printed menu for the last first class dinner served before things went south.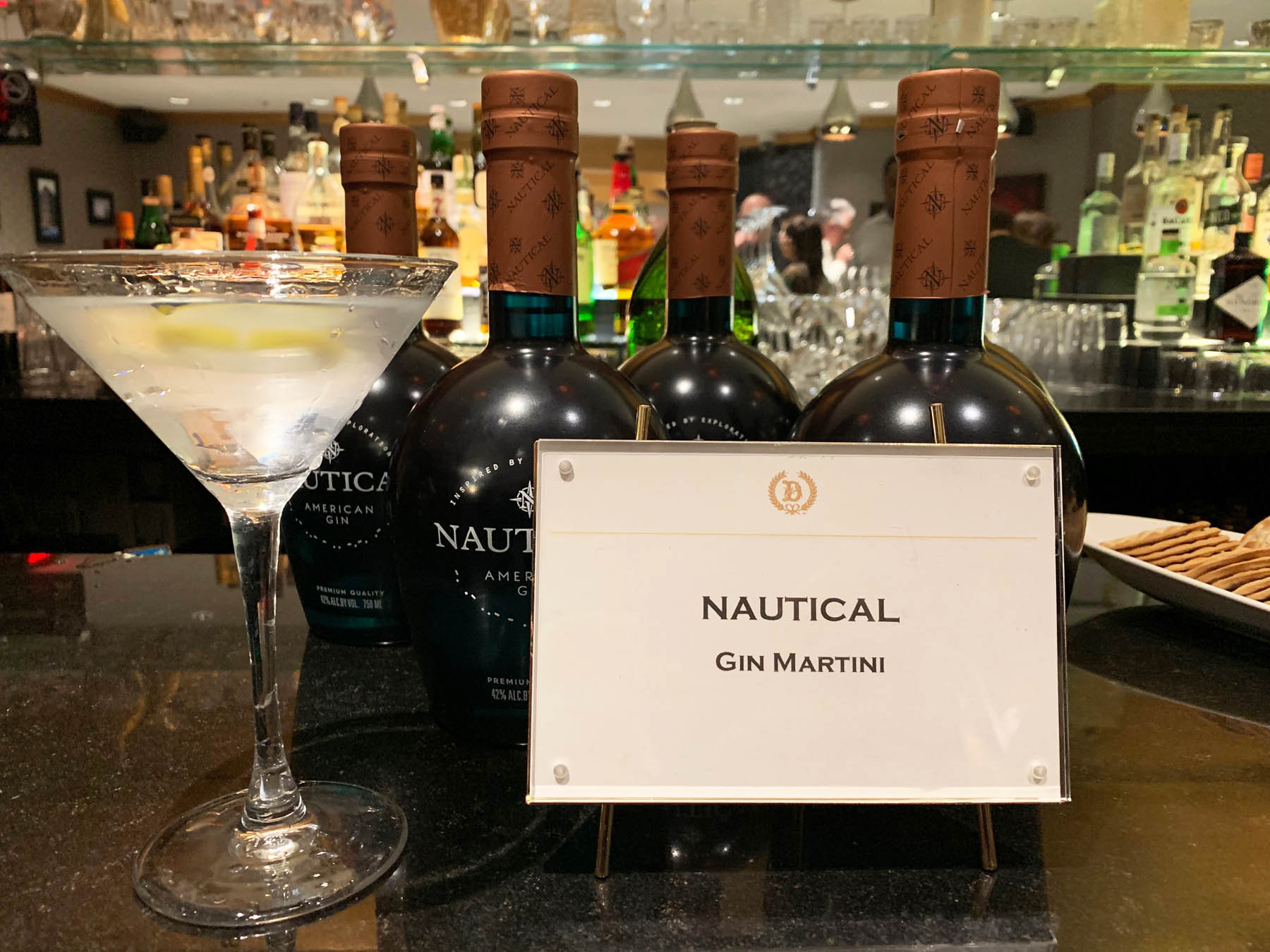 Delmonico's served up some of those nibbles and cocktails including a pea soup, a chicken truffle puff, a sorbet-style Irish Roman Punch (the ship had been built in Ireland, so an Irish whiskey-based concoction seemed apropos), and gin martinis fashioned with Berkshire Mountain Distiller's Nautical Gin (lemongrass, coriander, and mint are among ten botanicals used).
Finally, we had some facetime with Barbara St. Amand, descendant of Titanic survivor, and its chief baker, Charles Joughin. Legend goes that he spotted the distress signals, ran to his pantry to consume a bottle of schnapps, and thanks to that he survived the freezing cold long enough to be rescued.
—by Lawrence Ferber