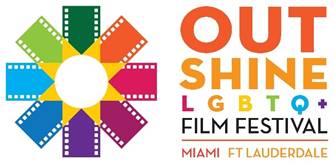 On October 10, the Fort Lauderdale edition of the OUTshine Film Festival will return to the sunny coast of Florida. This year, the festival has 33 feature-length films and 18 shorts from 13 countries around the world. The event is being sponsored by Gilead, Broward County, and Culture Builds Florida.
The festivities kick off October 10 with a screening of the comedy Adam by Rhys Ernst. The film has stirred up much controversy and praise over some of its themes, and is sure to be a hot talking point at this year's festival.
https://www.instagram.com/p/B096c97l1X0/?utm_source=ig_web_options_share_sheet
After the screening, an opening night afterparty will take place at Stache.
Throughout the festival, films will range from comedy, to drama, to documentaries, and more. The aim of the event is to showcase a wide variety of voices and experiences within the LGBTQ+ community. According to Victor Gimenez, executive director of OUTshine LGBTQ+ Film Festival, "In addition to bridging the cultural divide and showcasing important voices and viewpoints from other countries, we're uniting our own community in celebration of diversity and what makes us human and relatable."
The closing night's film is also set to be an extremely special event. And Then We Danced, a Swedish film that's up for Oscar consideration, will screen on October 20.The film follows talented dancer Merab as he struggles with a forbidden sexual attraction. The movie has been compared to films such as "Moonlight" and "God's Own Country."
After the closing night screening, an after-party and awards ceremony will take place at Nu River Landing.
Tickets will go on sale September 16, and can be found here, along with the full schedule. 
For a lineup of special events taking place during the festival, you can find information here.