In the early 90s, photographers Saul Bromberger and Sandra Hoover began documenting life at Seattle's Bailey-Boushay House. Bailey-Boushay was a hospice care facility for AIDS patients, the first of its kind in the nation. What they discovered was the reality of a devastating pandemic that was being largely overlooked by mainstream society.
But, they also discovered hope and community. The two found that close bonds, support, and friendship was being formed between the residents of the house.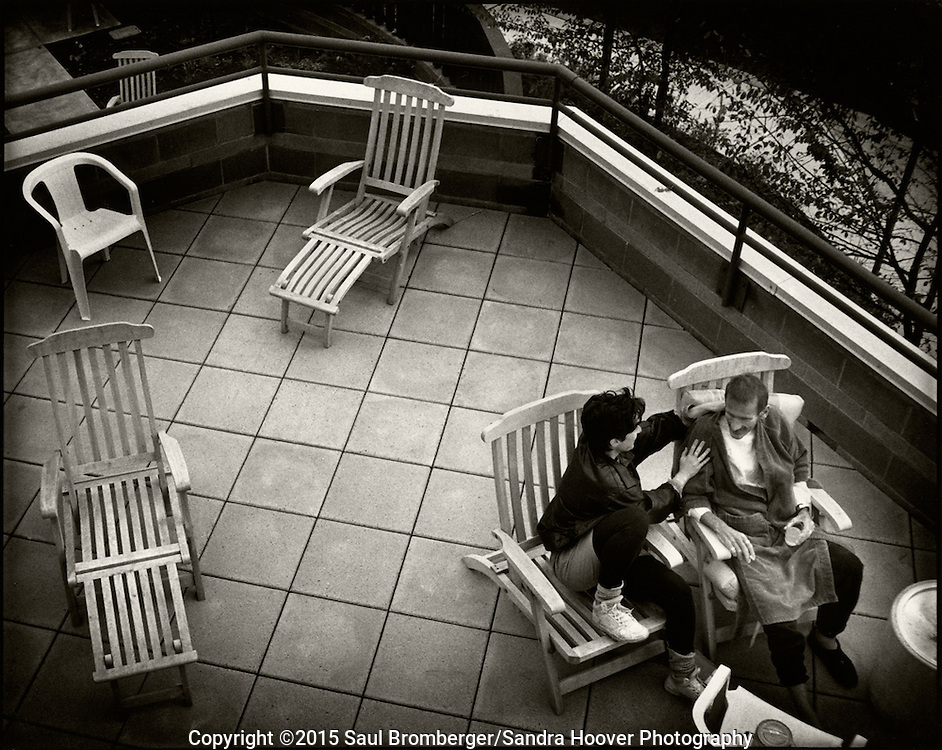 Now, on September 24th at 8 pm ET/ 5 pm PT, the two will be taking part in a new monthly series that aims to raise awareness of the history and struggle of the AIDS crisis, all leading up to the opening of Seattle's AIDS Memorial Pathway later this year.
This month's event, House of Angels: Living with AIDS at Bailey-Boushay House, 1992-1995 will be hosted by Bromberger and Hoover themselves. They'll showcase their portraits of the residents, share stories from their experience, and hold a virtual Q&A session with the audience.
Photographer Sandra Hoover stated, "Our purposes were to humanize AIDS, to compel the viewer to say "this could be me," and to educate those who did not see the disease and its victims face to face; and, to show the dignity and loving care that the B.B.H. community – the staff, volunteers, and families – provided to people living with AIDS in their final stages of life."
---
Click here for more information and to register for the event.