A new campaign, "Deutschland fliegt nicht" translated to 'Germany Doesn't Fly' is aiming to curb carbon emissions by encouraging Germans to rethink their domestic and short-haul flights. The first goal is to try get as many people as possible not to fly during the week of February 10 -16, 2020.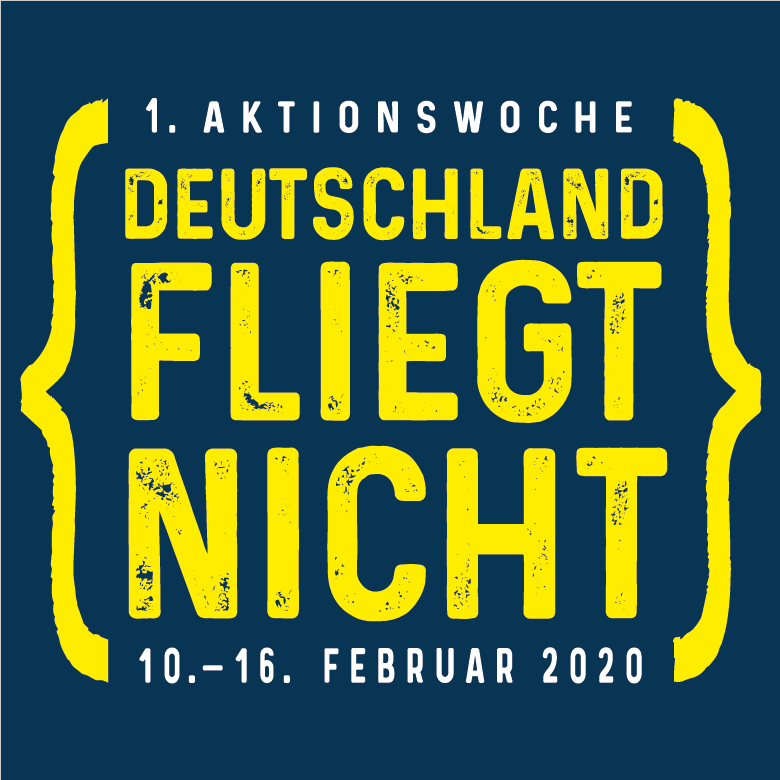 According to the group, "The nationwide campaign 'Germany doesn't fly' is much more than a normal protest. Simply not flying is more effective than waiting for bans, regulations and laws." The goal is to get Germany (and the rest of the world) to recognize and understand the immense amount of pollutants that is released by aircraft, and to encourage people to take other forms of transportation.
This isn't the only campaign encouraging passengers to fly less. Oddly enough, KLM, the flag carrier of the Netherlands, has requested that passengers fly less. KLM has become the first airline to actively encourage its passengers to fly less.
This all brings up a rather tricky and intricate question though. If people fly less, will they drive more? Despite what many may think, flying is actually better for the environment than driving by yourself. But the second you add another person to the vehicle, driving becomes more efficient. But how many of us go to work, the grocery store, or travel on business trips with other people in the car? Not to mention, how many of us want to drive ourselves 500 miles for a business meeting?
Europe is in a much better spot to tackle this issue than the US however. Europeans have a large network of electric trains which are more environmentally friendly, not to mention the fact that electric rail can source its energy through wind, solar, and geothermal.
The campaign is set to officially begin on November 11th at the Frankfurt airport. From there, the website will go live, celebrity sponsors will share their stories, and a global campaign will commence.
If you do you fly, you can also purchase carbon credits to offset the emissions from your flight.