Ritchie Torres is currently NYC's District 15 (The Bronx) councilman. But earlier this year, he launched his campaign to run for congress, hoping to replace his district's current seat in the US House of Representatives (it's important to note that in 2020, all 435 House seats are up for reelection, promising to completely alter the landscape of American politics.)
Torres made waves in 2014 when he was elected as District 15's councilman, becoming the youngest elected official in New York City at just 25 years old. He also became the first LGBTQ elected official from the Bronx. Torres is openly gay, with an Afro-Latino heritage. He's proud of his identity, and wants to champion civil rights, but is also aware that there are other pressing issues affecting America beyond just diversity.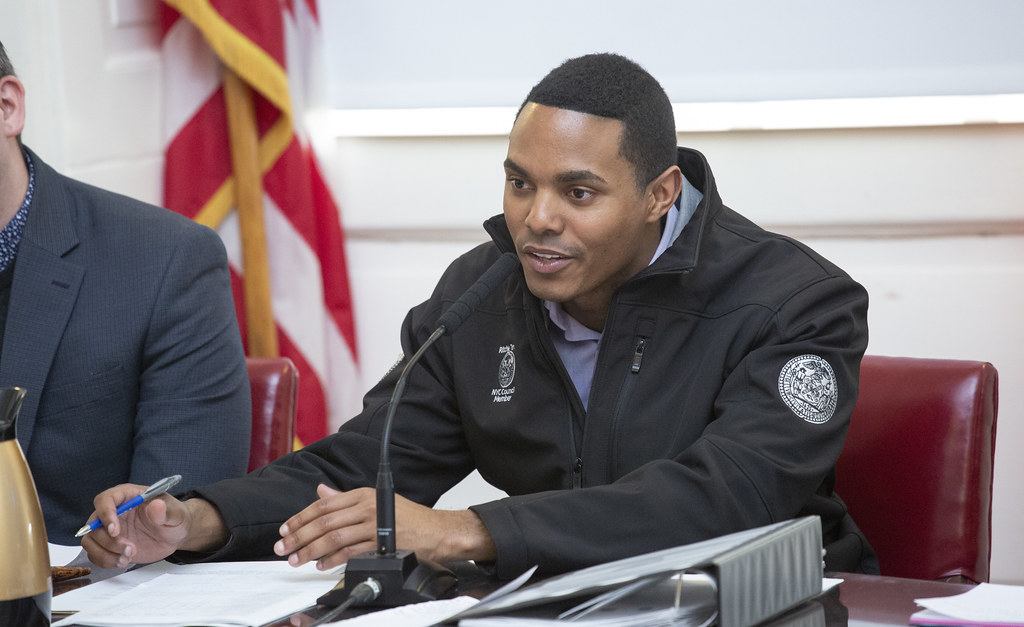 Throughout his political career, Torres has fought for more mental illness resources, combated the opioid epidemic, challenged de-facto segregation in the school system, fought bullying amongst youth, and placed legislation that would keep corrupt politicians out of politics. He has now decided to run for congress, inspired by his opposition to the Bronx's long-serving congressman, Rubén Díaz, a Democrat who is extremely anti-LGBTQ. Throughout Diaz's career, he voted for many discriminatory policies and even voted against legalizing same-sex marriage.
This has caught the notice of many prominent figures and organizations. Since announcing his run, congressmen Mark Takano and David Cicilline have pledged their endorsements, as well as numerous groups like the Victory Fun, Equality PAC, Workers United, and the Hotel Trades Commission, among others. Most recently, he received and endorsement from BOLD PAC, which fights for more Latino representation.
When speaking to Buzzfeed News, Torres stated, "I am honored to earn the endorsement of BOLD PAC, which has been at the forefront of strengthening Latino representation in Congress…The backing of BOLD PAC is a game-changer in the South Bronx, which is home to one of the highest Latino populations in America."
If elected, Torres would become one of the youngest members of congress, at just 32 years old. The current youngest member in the House is Alexandria Ocasio-Cortez, who just turned 30 in October.
Many feel it's important to have more diversity within congress, whether it be gender, race, sexual orientation, or religion. If Torres is elected, he could add a new spark to the growing number of younger, diverse members of congress. As the race to November heats up, we'll get a better idea of where each candidate stands, and it's important that everyone makes sure to go to the polls on Tuesday, November 3, 2020.