Out in the Vineyard has officially announced the 2023 dates for its annual Gay Wine Weekend in Sonoma County, California. From July 14 through 16, there will be a weekend full of LGBTQ+ events, including: world class wine and food, wine tastings and auctions, a drag queen brunch, and the signature Twilight T-Dance, which will be sponsored by La Crema Estate & Winery and feature a selection of their wines at the stunning Richard's Grove. 
Out in the Vineyard is a renowned supporter of LGBTQ+ causes and organizations. In 2023, the weekend-long event will benefit Sonoma County's Face to Face HIV / AIDS Network. Attendees can book accommodations at the Gay Wine Weekend's 2023 partner hotel, Vintners Resort, a 92-acre estate in Santa Rosa. Bookings are now open. 
"We have been hosting Gay Wine Weekend in Sonoma Valley for the past decade," says owner, Gary Saperstein. "We are now excited to share the news that Gay Wine Weekend has been invited to spread the cheer with our neighbors and friends to the north in Healdsburg, Russian River Valley and beyond." 
In another special new addition this year, Gay Wine Weekend is offering two VIP Ticket Packages. For an all weekend VIP pass, the Magnum VIP Package includes all events as well as a Winemaker Dinner and Winery Tour of your choice. Or choose the VIP Party Pass Package which includes all parties during the event, but not the winemaker dinner or winery tours.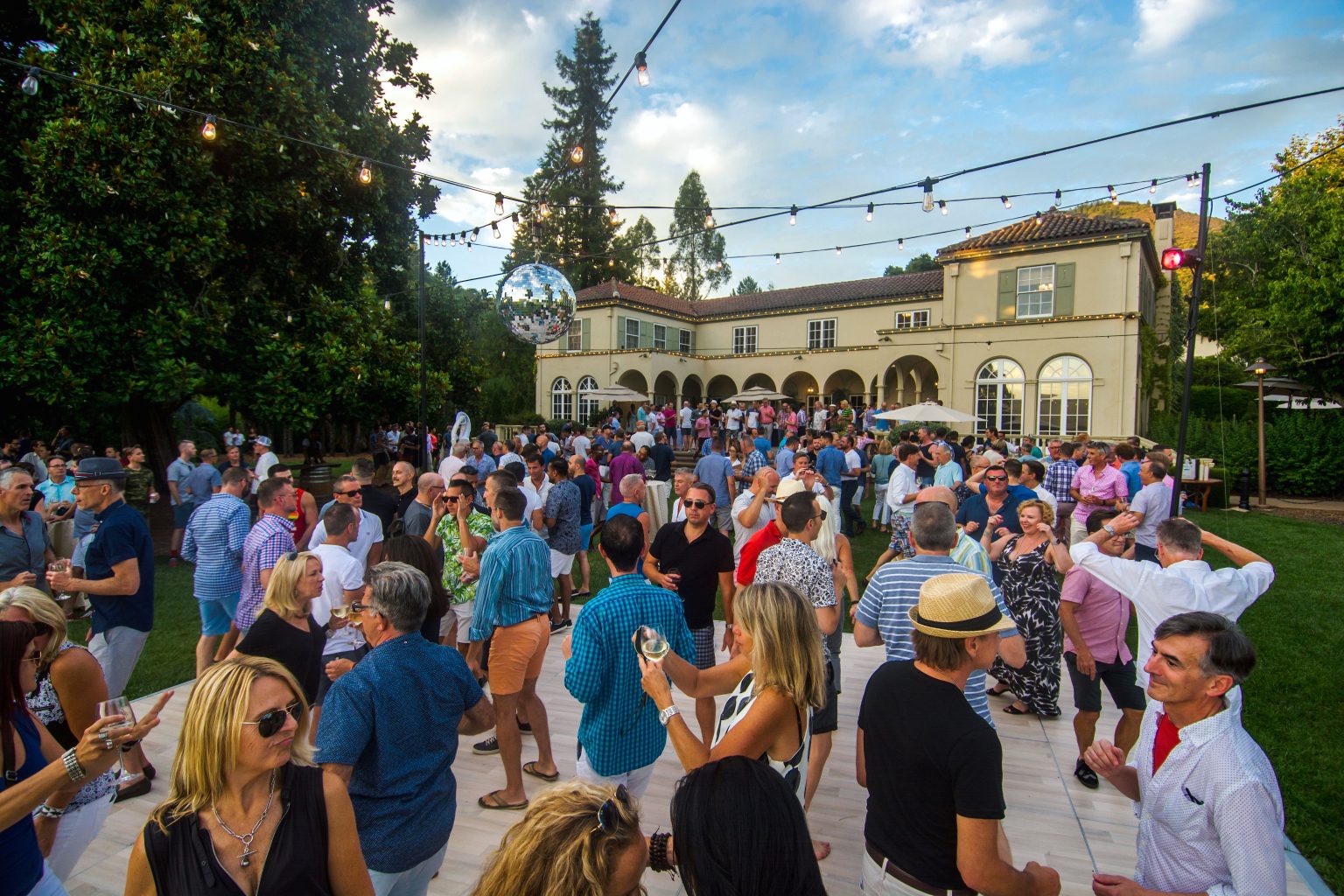 Pack your bags for one of the most anticipated LGBTQ+ events of the year!