Lewis Freese is the first gender-fluid person to become a finalist for the Sports Illustrated Swimsuit Issue. Sports Illustrated has long been a prominent force in the modeling industry. After all, they gave birth to the careers of Heidi Kulm, Brooklyn Decker, Kate Upton, Chrissy Teigen, and more.
Last year, the publication made headlines after including its first trans model, Valentine Sampaio, in their swim issue, and this year is marking another first for the sports magazine. Each year, Sports Illustrated holds an open search for anyone who wants to be considered for the issue.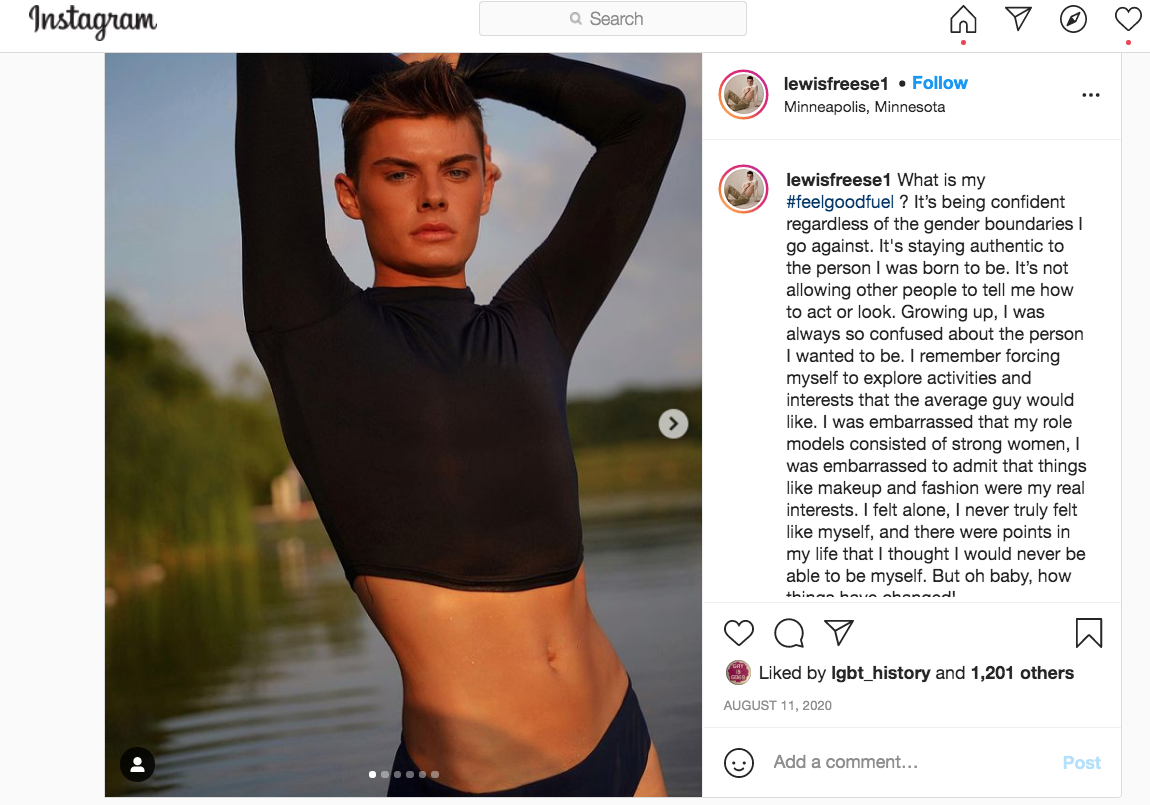 Freese is among 15 finalists who might get to have their image in the magazine, and even if Freese doesn't make it all the way, his very involvement as one of the finalists is a powerful reminder that new spaces are continuing to open for diversity and inclusion.
In an interview with People magazine, Freese stated, "When I first applied for Swim Search in 2019, I was dealing with a lot of confusion. I was confused about my identity, my gender, and really where I was going to go. It was hard for me to find a lot of people on mainstream media platforms discussing these issues. Being that Sports Illustrated Swimsuit has always led the conversation of inclusion and diversity, I thought why not bring this discussion to the brand?"
The Swimsuit issue of Sports illustrated will hit newsstands on July 20th, and is set to contain a wide range of diverse models, including frontline COVID-19 workers. We will keep our eyes peeled to see if Lewis Freese makes it into the issue!