MAC Cosmetics is one of the most prominent names in the cosmetic industry, known for its bold colors and edgy appeal. In 1994, MAC launched Viva Glam, a rotating selection of cosmetics where 100% of profits go directly towards nonprofits that help women, the LGBTQ community, and those who are living with HIV/AIDS, including organizations like Broadway Cares.
This year's collection, Viva Glam x Keith Haring takes inspiration from the bright, bold primary colors that Keith Haring was known for in his famed artworks. The highlights of the collection are the electrifying lipsticks that can give any look a beautiful pop of color. The lipsticks include St. Marks Yellow, Red Haring, and Canal Blue. The lipsticks' cases are even decked out with beautiful Keith Haring artwork.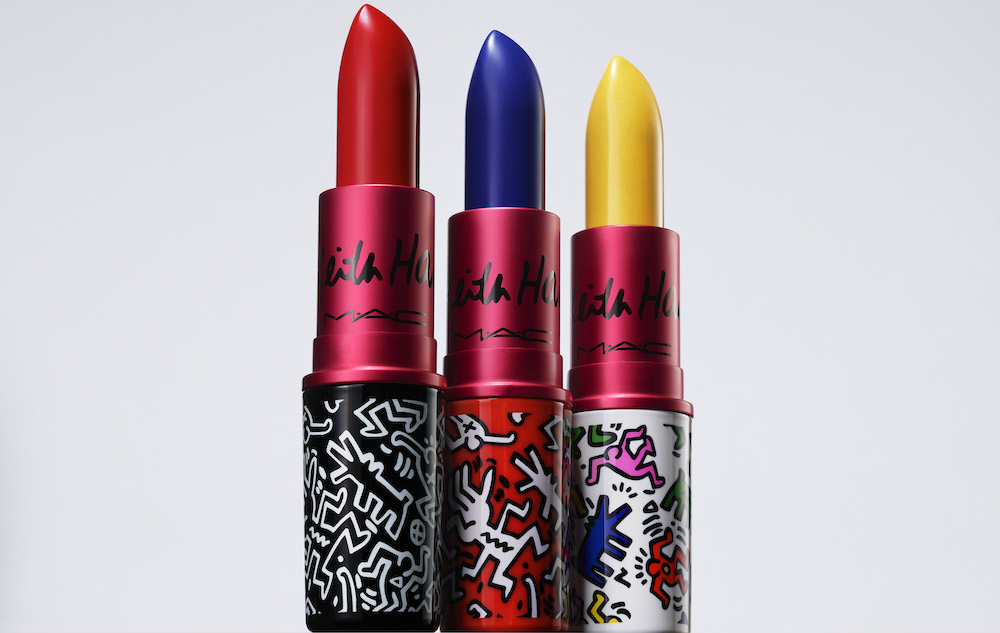 One of the most interesting aspects of the collection is that MAC is encouraging people to mix, match, and play with the colors. Since the collection consists of bold primary colors, they can easily be blended together to form oranges, purples, and greens. Each lipstick can also be purchased in either a matte or frost finish.
In the 27 years since MAC launched Viva Glam, the varying collections have raised over $500,000,000 for charity, and previous collaborates in the charitable collection include Sia, Fergie, K.D. Lang, Chloe Sevigny, and more.
Each lipstick costs $19, and MAC pledges to donate all 19 of those dollars to charity. It's an excellent way to give back, while also looking fabulous.
On MAC's website, you can also scroll through a timeline of Viva Glam, learn about past collections, and even discover the origins of the company and the campaign.
---
For more information, or to purchase the Viva Glam x Keith Haring collection, click here.