Pack your bags and head to Provincetown for the holidays! One of the most popular LGBTQ destinations in the world, P'town knows how to deck the halls during this feative time of year!
Celebrate the 25th anniversary of Holly Folly from December 2nd through 4th. Considered one of the world's best LGBTQ+ holiday festivals, this three-day event offers residents and visitors to Provincetown the ultimate holiday celebration. Events include: food, drink, shopping, nightlife, live entertainment and more in "the U.S.'s queerest resort town." 
Visit the Canteen Holiday Market, which Provincetown describes as "a cross between your favorite beach bar and a European Market." Or shop at Ptown's local boutiques and shops throughout the weekend to find the perfect Christmas gifts for all your loved ones. For something a bit more frisky, see the Holly Folly Follies live at Town Hall and attend a leather/fetish party, the Nutcracker's Ball at The Crown and Anchor.
Not frisky enough? A queer burlesque show titled HUNG with Care also comes to town for Holly Folly on December 3rd to make its Provincetown debut and heat up the evening at Town Hall. This show has been touring for 10 years in the New England area and includes everything from cabaret, burlesque and musical performances to circus acts and drag. Emceeing the evening will be Storm Marrero the first Afro-Latina ringmaster for the Big Apple Circus in NYC.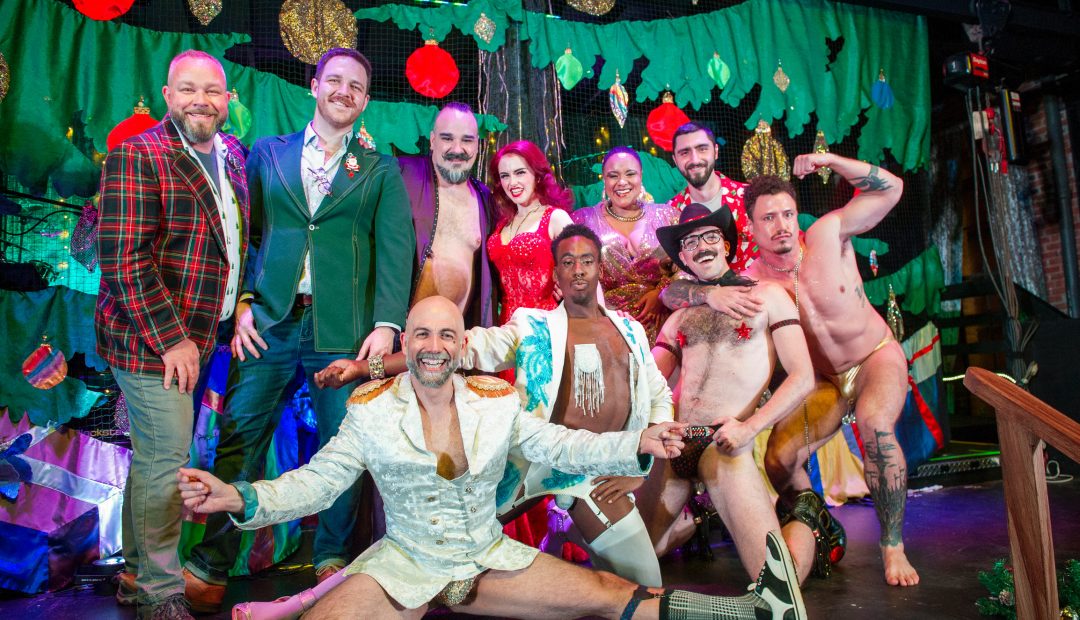 "Ptown is the perfect location for this bawdy, sexy, inclusive, and very queer holiday burlesque show." said show producer Stephan Hengst. Get your tickets before they're gone because this show is one night only! 
At the end of the month, celebrate the New Year with Ptown's First Light festivities complete with dance parties, New Year's dinner at local restaurants, and fireworks. The next day, join the Polar Bear Plunge tradition, where hundreds of locals and tourists jump into the Provincetown Harbor at noon on January 1st to raise money for the Center of Coastal Studies.
Event Details: 
Holly Folly Follies: December 2, 8:30 pm at Provincetown Town Hall. $35-$55
Nutcracker's Ball: December 2, 9:30 pm. The Vault at the Crown & Anchor, 247 Commercial St. No Cover
HUNG With Care: December 3, 8:30 pm. Provincetown Town Hall 260 Commercial Street. $45-$55