As all LGBTQ people likely know, there are strict laws that prevent the community from donating blood, especially for men who have sex with men. The FDA's policy used to be that gay men couldn't donate at all, but has since been switched to allow a man to donate blood as long as he's been celibate for three months – which greatly reduces the number of eligible donors.
To challenge this, artist Jordan Eagles is launching his installation Our Blood Can Save at the Major R. Owens Health & Wellness Community Center in Brooklyn, New York.
The installation is on display March 4th and 5th from 6 pm to 10 pm, and there will be an accompanying blood drive on-location from 2 pm – 8 pm on the 4th.
The installation will be made up of illuminated panels that were created using blood donated from members of the LGBTQ community. The goal is to get visitors to recognize that this blood could have been used to save a life.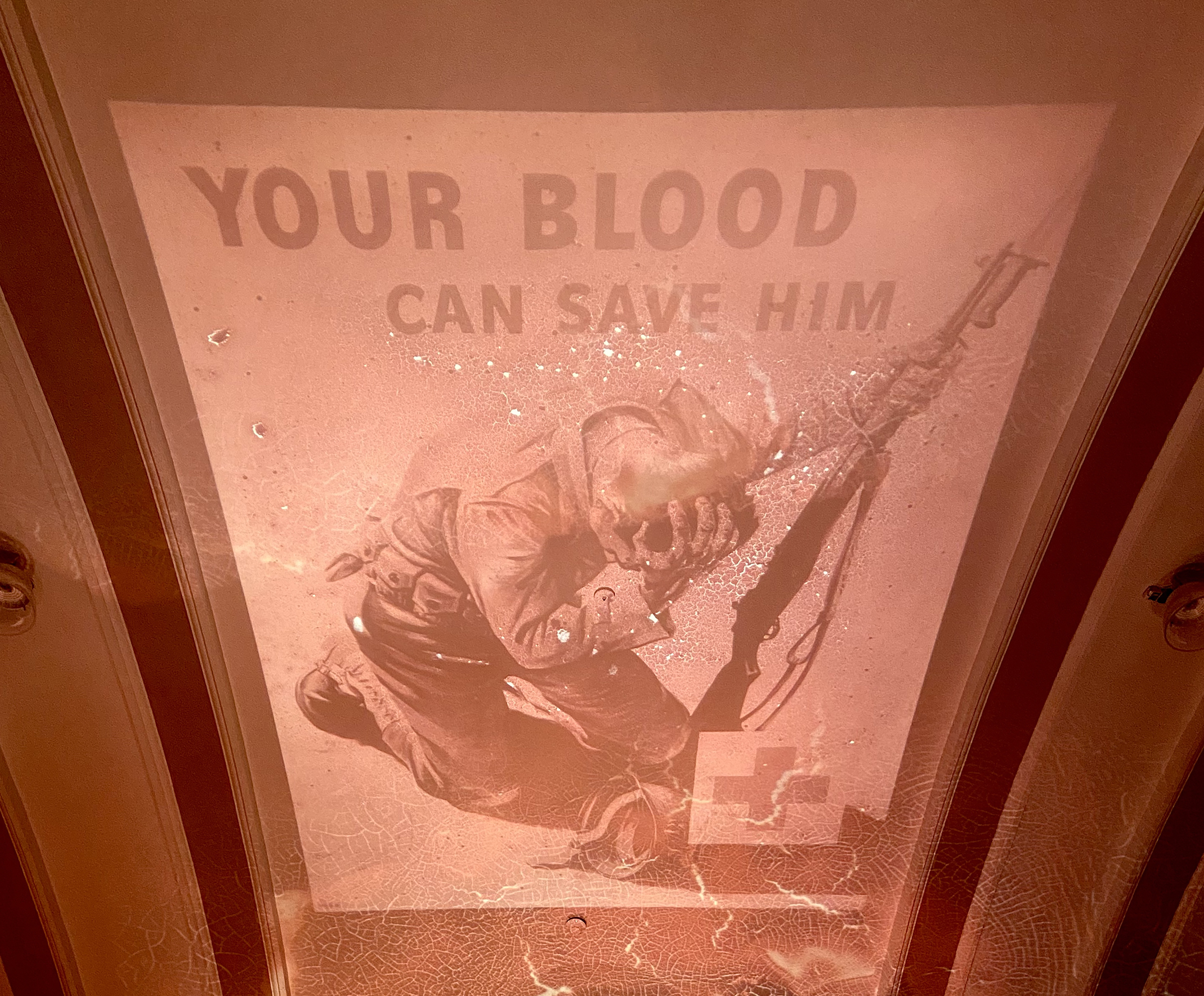 Also on display at the installation will be a projection of a 1943 WWII poster that encouraged Americans to donate blood in order to help save wounded soldiers overseas.
---
The event will also allow visitors to have their photos taken by the artist with blood patterns projected onto them as an act of solidarity. There will also be a screening of a documentary chronicling the life and work of surgeon Dr. Charles R Drew, the man who invented ways to store blood so it could be used for transfusions during World Wat II.
In a statement, Jordan Eagles stated, "My hope is that the project will continue to shine a spotlight on the continued discrimination that prevents the LGBTQ+ community from donating blood and, at the same time, provide an opportunity to bring people together with a blood drive to help save lives in a tangible way. I am also excited that the project is taking place in this building, connecting its origins as a former Armory and as the new home of Brooklyn Community Pride Center with the history of blood banking. If LGBTQ+ individuals can't donate blood to save lives then we can use our blood to make a statement about equality through art."
---
Our Blood Can Save will be on display March 4th and 5th at the Major R. Owens Health & Wellness Community Center in Brooklyn, New York. For more info, click here.
To make an appointment at the event's blood drive, click here.