Timmery is a writer, designer, and artist based in Nashville.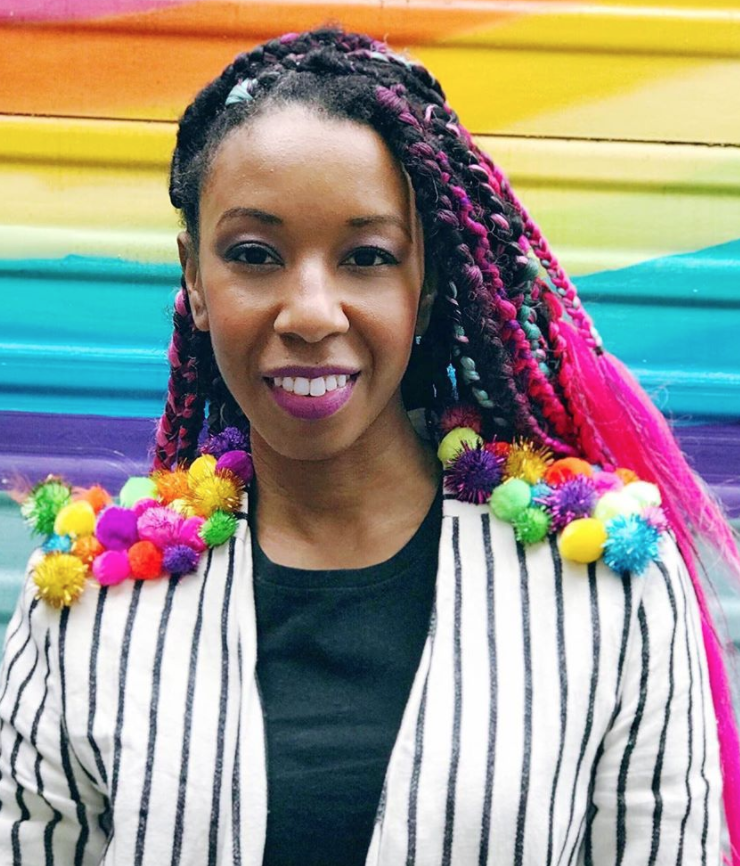 She rose to prominence in the fashion world with her underground Sugar Art and Fashion shows that would pop up in abandoned warehouses throughout Downtown Los Angeles. Now, she lives in Nashville with her husband and beautiful baby daughter. She's just completed her first children's book, Nova's Pink Boots, and continues to create art, jewelry, and more, all of which she sells through her website. Recently, Timmery has also been creating gorgeous works of art featuring her favorite drag queens. I was able to chat with Timmery to ask what inspired her newest collection.
When did you first know you loved drag?
I suppose I could say my fascination with drag queens started the first time I ever watched To Wong Foo back in 1995 as a preteen. I'm not sure I completely understood it at that point, but I knew I loved it. After I moved to L.A. as a fresh and naive 18-year-old, I really become enthralled with drag during my first visit to West Hollywood. I would frequent the gay clubs and that quickly become my "hood" and my scene. I always felt most comfortable around the LGBTQ community.
Vanessa Vanjie Mateo, from season 10 of RuPaul's Drag Race – @vanessavanjie
What inspired you to paint a collection of drag queens?
Well, my simple love and admiration were the starting point, but I also wanted to take a stand for people of color (which is why a large portion of the queens I paint are POC.) It's not as easy to be a drag queen if you are black or brown; being LGBTQ in black and brown communities is not the same experience. I know queer people still experience a lot of resistance no matter what their background is, but our LGBTQ friends in communities of color are targeted more and are not as widely accepted. So, I really wanted to highlight queens of color!  I wanted to celebrate their bravery, their beauty, and their boldness!
Humza A. Miam – @_humzer
What about drag inspires you?
For me, the message of drag is "Do you and do it fiercely!"  And that empowers me so much! The courage that it takes, the talent and skill that it takes, the confidence, the willingness to really let go and not worry about what other people are thinking about you, that is truly empowering, and I think everyone could learn from a drag queen!
Laila McQueen, Season 8 of RuPaul's Drag Race – @misslailamcqueen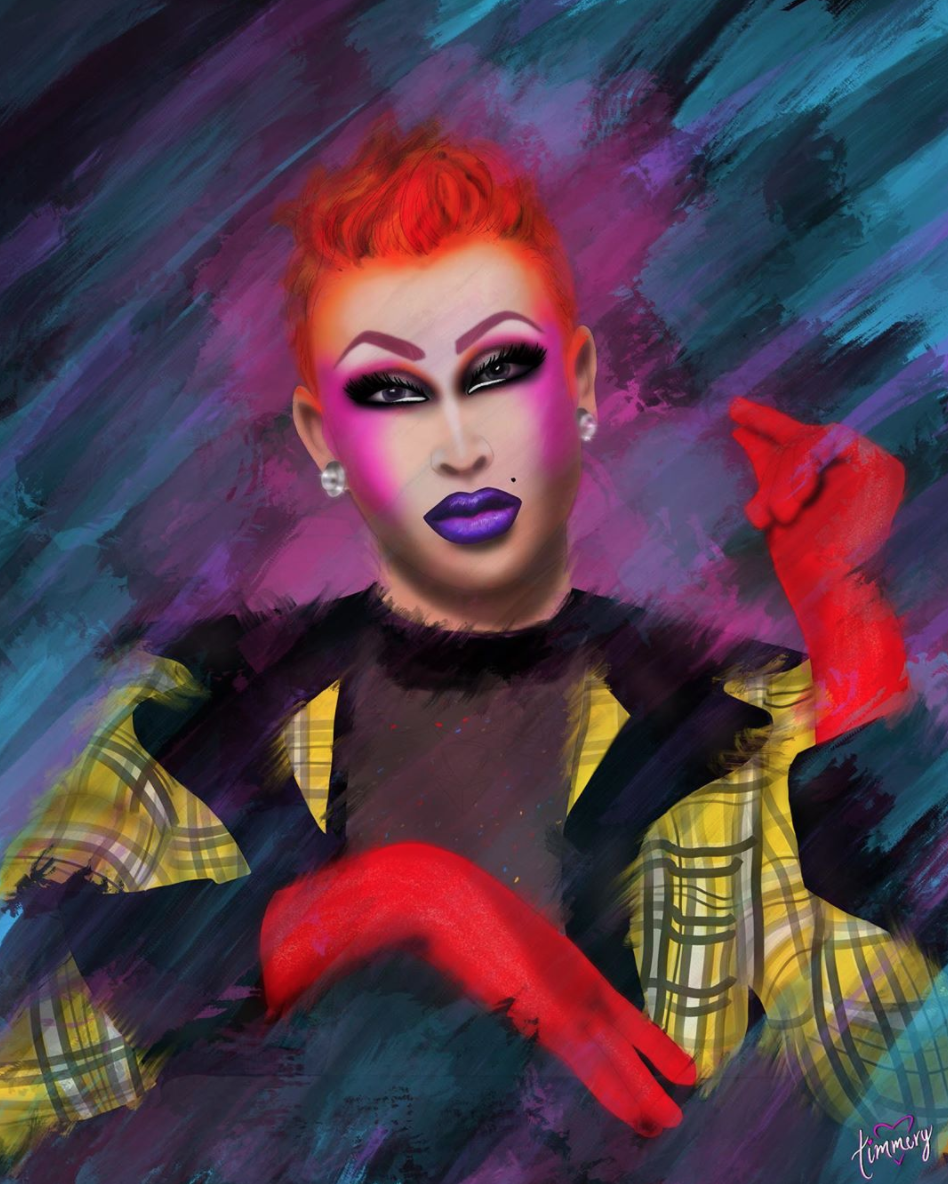 Who is your favorite drag queen right now?
Oh, that's a tough one, but right now….I'm kind of obsessed with Lucy Stoole! I found her on Instagram when I was searching for queens to draw, and everything about her just spoke to me! I love that she's a thick, black, bearded chick! And she's sooooo much fun and exudes so much confidence!
Lucy Stoole, @tyislucystoole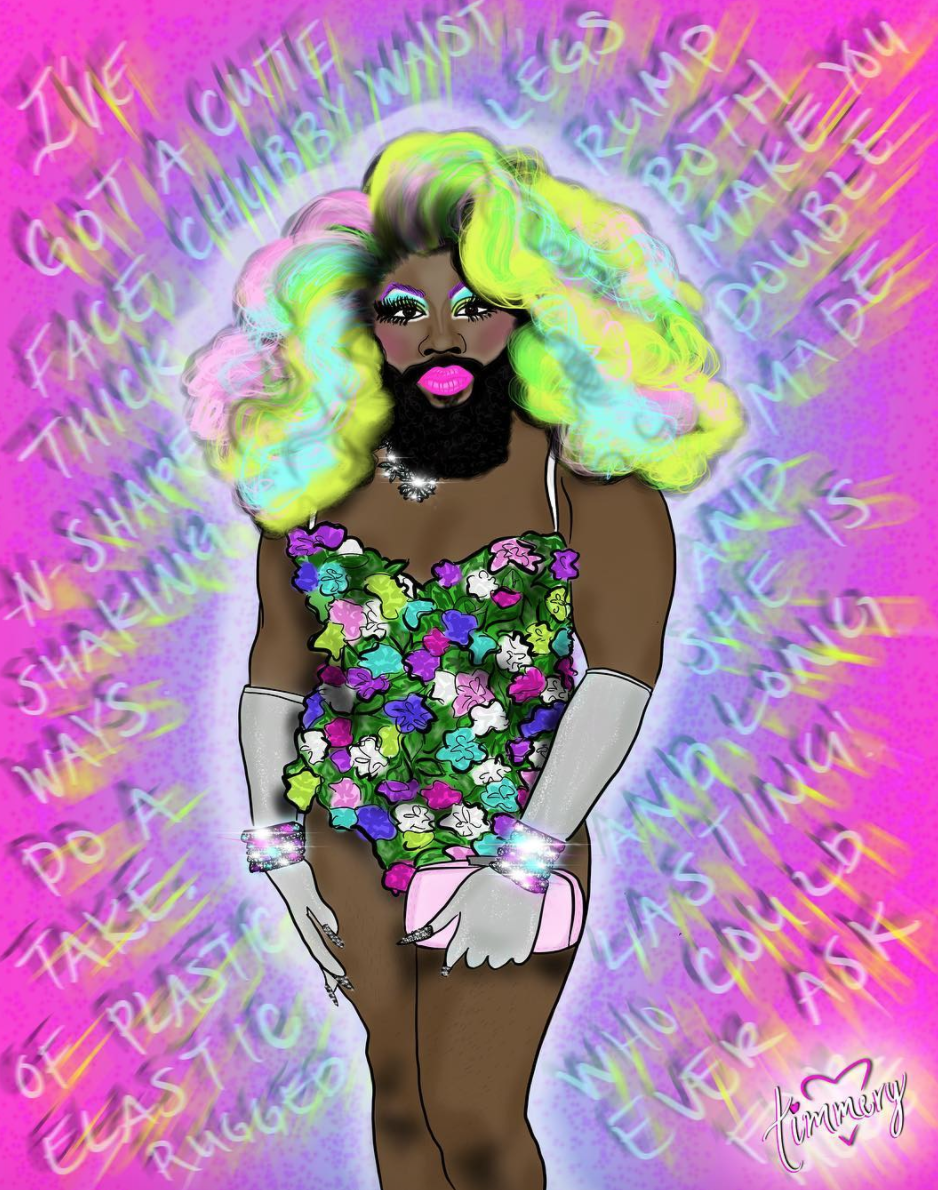 ---
To keep up with Timmery's ongoing collection of drag queens, follow her on Instagram, or to buy prints, visit her website.