David Hayward, better known by his artistic moniker, the Naked Pastor, has been creating cartoon drawings that challenge religion and politics, and preach acceptance, equality, and love for all. And Pastor isn't just in the name, Hayward actually once was a fervent member of the church, studying both at Pentecostal Bible College and Gordon-Conwell Theological Seminary.
However, Hayward's beliefs began to change, and he realized he wanted to take his preachings in a whole new direction. Now, though he's a cisgender, heterosexual male, Hayward's dedication and belief in love and equality have turned him into a dedicated ally to the LGBTQ community. We caught up with this creative powerhouse to learn more about his art and the meaning behind it.
Many of your cartoons challenge religious prejudice. What do you think religions need to do to become more inclusive?
I think what religions need to do, first and foremost, is understand what love is. Love is like sunshine and rain… it shines and falls on everyone indiscriminately. It isn't dependent on the object of love. Or it's like gravity that draws everything towards itself, again, indiscriminately. Somehow, religions generally believe they are the gatekeepers of love and choose who qualifies or not. Simply understanding what love is would heal so much in religions and their gatherings… mainly because they would see they are the recipients of it themselves without having qualified. I think this is where it begins.
How do you think Jesus would view LGBTQ individuals?
Concerning Jesus… whether one thinks he exists or was a historical person or not… the gospels portray a man who understood what love was, and exemplified it. I think his love made him disregard the group's rules in order to live as a free man and to empower others to live free as well.
What's your history with drawing? Has this always been a hobby?
I've drawn ever since I can remember. My dad was an artist, and I picked up the pencil and paper early. Art has always been a part of my life. I fell in love with watercolor painting, but it was in 2005 when I first tried my hand at cartooning. I thought I'd try to draw a cartoon every day until I ran out of ideas. Here I am 17 years later still drawing cartoons every day!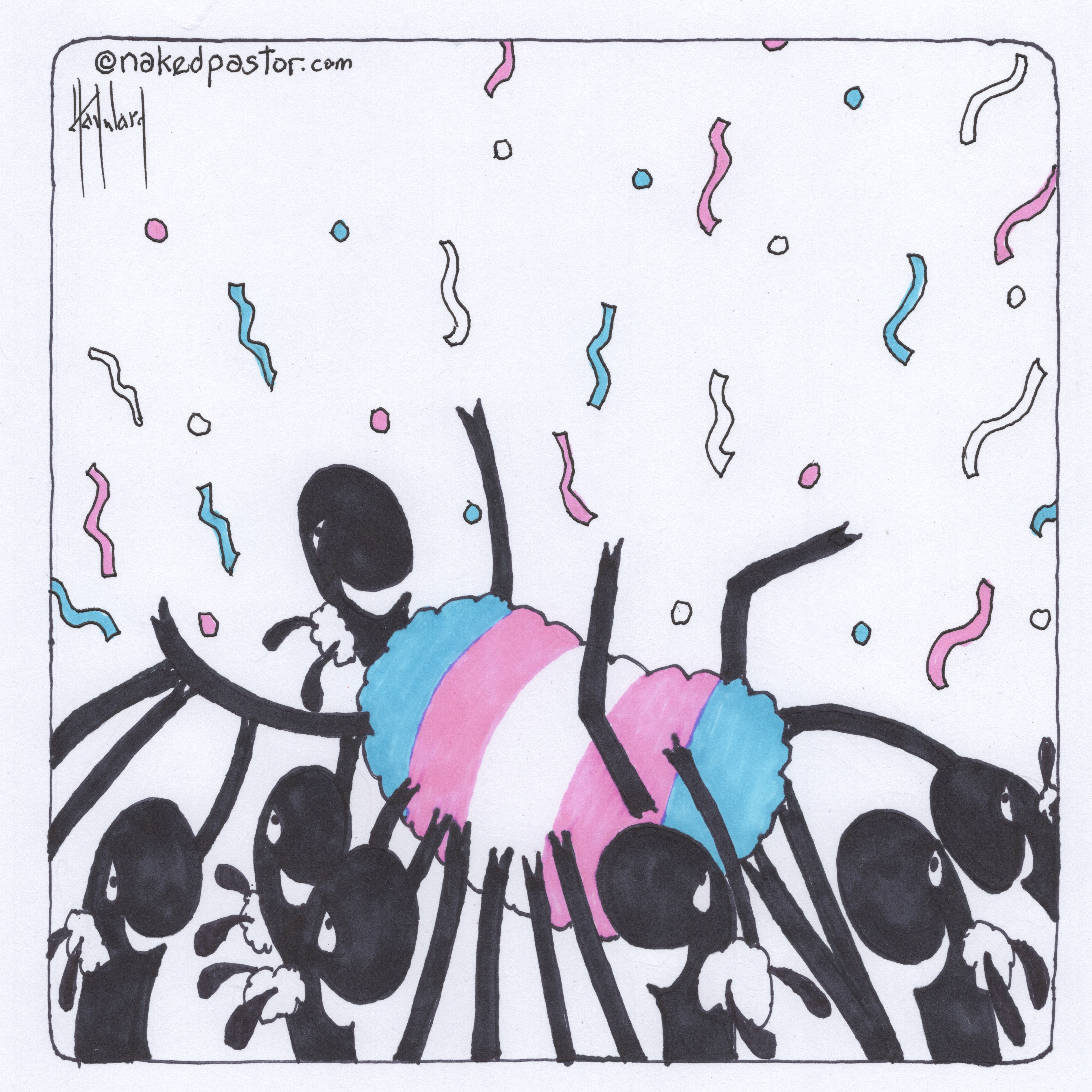 ---
To keep up with the Naked Pastor and view more of his art, check out his website, or follow him on Instagram.